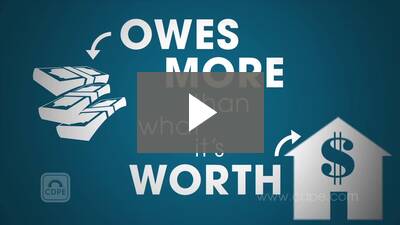 A short sale is the process by which a homeowner can sell their house for less money than they actually owe on the mortgage(s). A short sale is a sale of real estate so the homeowner is required to move from the property at the end of a successful closing.
The homeowner must obtain a written agreement with their mortgage company enable to sell the home. The mortgage company often has a specific set of guidelines they require enable to provide a written short sale approval. 
Simply put, when handled correctly a short sale is a good alternative to foreclosure and is one of the most effective ways to exit an underwater mortgage with the fewest impacts on credit and other potential consequences.